Infrequently Asked Questions (2015-2016)
Recipient of the Erste Bank MoreValue Design Prize 2015. Developed in the context of Stadtarbeit/Vienna Design Week in 2015. 
All people develop skills to survive in their particular physical, social and cultural environments. Once a person migrates to another place, however, some of these skills become entirely obsolete. The person that is confronted with a new environment is often expected to enter an endless learning process, which leads to the feeling of constantly falling behind. iFAQs seeks to shift the commonly accepted roles by asking simple questions to newcomers: What are you good at? What can you teach me? The exhibition displays a number of selected knowledge and skills that migrated to Austria in the recent years.
The Exhibition
photos credits / exhibition:
(c) kollektiv fischka/kramar
Workshops
How to build an Aqal, by Amina
Building a nomadic hut made of tree twigs in the Somali way.



How to cook Ashak, by Zarifa
How to cook delicious Afghan pasta filled with fresh scallions, topped with yoghurt and mint.
How to weave a Babis, by Shukri
Making a hand-held fan made of palm leaves using the Somali finger weaving technique.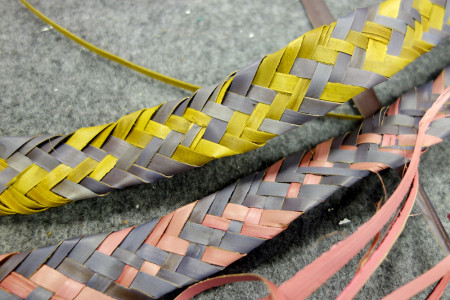 How to build a kite, by Zakir
Building and flying a colourful Afghan kite.

How to apply henna, by Sahra
Painting intricate patterns with henna and using other Somali beauty with skincare products like Huruud and Qasil.
How to do needlework, by Sabira and Lida
Two different kinds of needlework techniques from Afghanistan.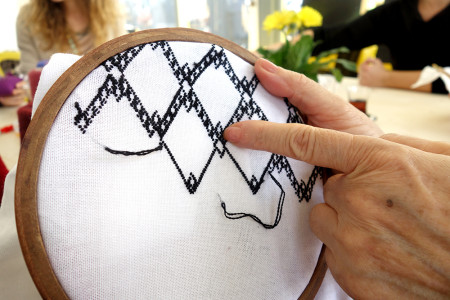 Workshop Production Assistant: Asena Çolak
Thanks to: Asha, Amina, Hamit, Lida, Nurto, Sabira, Sahar, Sahra, Shukri, Zakir, Zarifa, Lisa Kappel, Vienna Design Week, Erste Bank, Caritas Lernsprung, Stand129, Volkskundemuseum Wien.