Infrequently Asked Questions (2015-2016)
Recipient of the Erste Bank MoreValue Design Prize 2015. Developed in the context of Stadtarbeit/Vienna Design Week in 2015. 
All people develop skills to survive in their particular physical, social and cultural environments. Once a person migrates to another place, however, some of those skills become entirely obsolete. The person might be confronted with a new climate, language and new rules of social behaviour, customs and attitudes. And the common expectation from them is to enter an endless learning process. Infrequently Asked Questions was created through asking an unusual simple question to newcomers in Austria: What are you good at? A selection of migrated knowledge and skills are displayed, intending to remind us of something that we often forget: Values of things are social constructs, not absolute facts. What one considers valuable skill or knowledge depends on where that evaluation is made. In our times, we can encounter people that simply do things differently and should treasure those moments mutually, as opportunities for recognizing one's own unquestioned values and habits.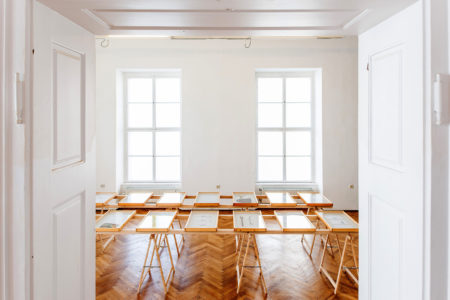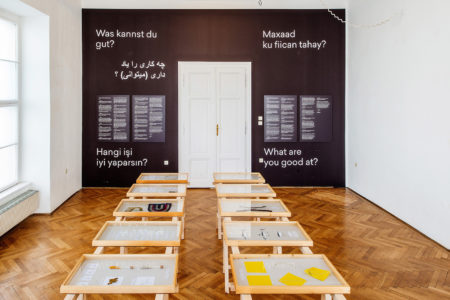 Above, from the exhibition at The Austrian Museum of Folk Life and Folk Art (Volkskundemuseum Wien), photographs by (c) kollektiv fischka/kramar.
Workshops
How to build an Aqal, by Amina
Building a nomadic hut made of tree twigs in the Somali way.



How to cook Ashak, by Zarifa
How to cook delicious Afghan pasta filled with fresh scallions, topped with yoghurt and mint.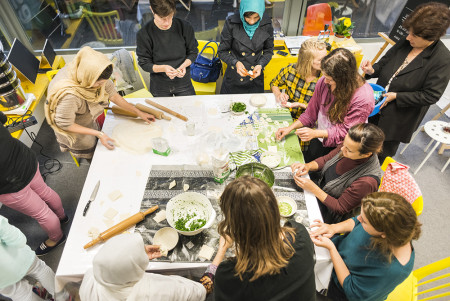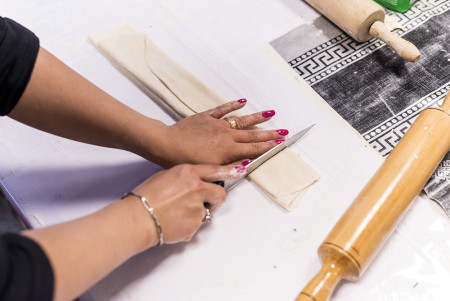 How to weave a Babis, by Shukri
Making a hand-held fan made of palm leaves using the Somali finger weaving technique.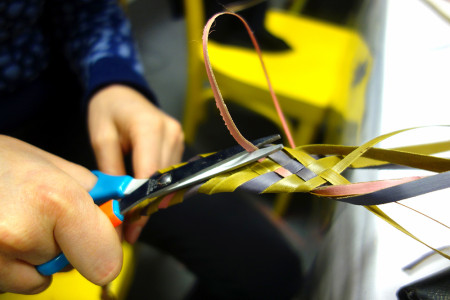 How to build a kite, by Zakir
Building and flying a colourful Afghan kite.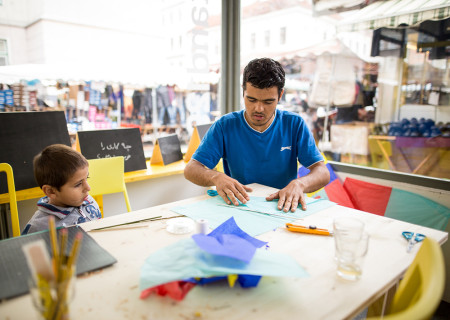 How to apply henna, by Sahra
Painting intricate patterns with henna and using other Somali beauty with skincare products like Huruud and Qasil.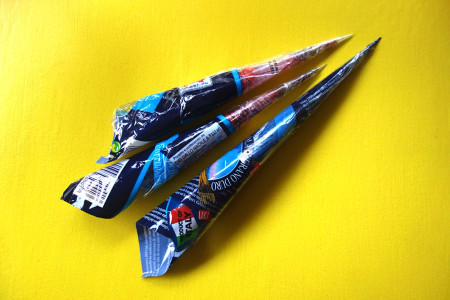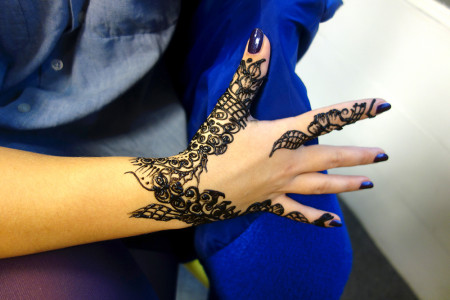 How to do needlework, by Sabira and Lida
Two different kinds of needlework techniques from Afghanistan.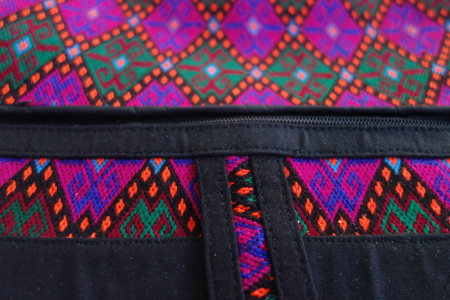 Workshop Production Assistant: Asena Çolak
Thanks to: Asha, Amina, Hamit, Lida, Nurto, Sabira, Sahar, Sahra, Shukri, Zakir, Zarifa, Lisa Kappel, Vienna Design Week, Erste Bank, Caritas Lernsprung, Stand129, Volkskundemuseum Wien.